The Interview
On December 27, 2007 long-time autograph and baseball card collector Jeffrey W. Morey sat down with me for a telephone interview to discuss his experiences getting deadball era baseball cards signed by players. Among other things in this 30-minute interview, Mr. Morey described his visit with old time New York Giant pitcher Hooks Wiltse in 1954 and his encounter six years later with Ty Cobb in Cooperstown, New York.
Morey started collecting baseball cards as a nine-year old boy in Syracuse, NY, and specifically recalls collecting the 1951 Bowman set. Soon after that he began pursuing T206 and other cigarette cards and sending them to players for their signature. In fact, in the April/May 1957 issue of Sport Hobbyist, Jeff placed a classified ad seeking T202 and T205s, among other cards, both kinds of which he was able to get signed. And he found the address lists in various hobby publications beginning in the 1950s. As Morey told me, "If there was a consistency throughout all my life, if there was a card it was better to have a signature on there."
You can hear my interview with Morey in its entirety below.
The Cards
These are a few of the items Morey had Cobb sign over breakfast in Cooperstown on June 27, 1960. As Morey explained in his interview, these were signed by Cobb using Morey's rapidograph pen, which contained black India ink. Interestingly, that was the date of the Hall of Fame game between the Chicago Cubs and the Cleveland Indians.
Here are a few of the lots from the catalog of Morey's May 18, 2001 auction (Mike Gutierrez/Mastro). The introductory piece, with a pair of Morey "selfies" with Hall of Famers Red Ruffing and Edd Roush is a very nice touch!
Some of Morey's collection was held over or resold in additional Mastro lots the following year in April 2002. A couple of the most important lots are shown below.
Sadly, Mastro did not catalog Morey's entire collection with photographs, and so many of the card images are lost to time as most of these cards have been buried deep within collections for nearly 20 years since the Mastro auctions. Fortunately, Jeff made black and white photocopies of much of his pre-war collection, so we can get a pretty good look at what he managed to accrue during the 1950s and 60s.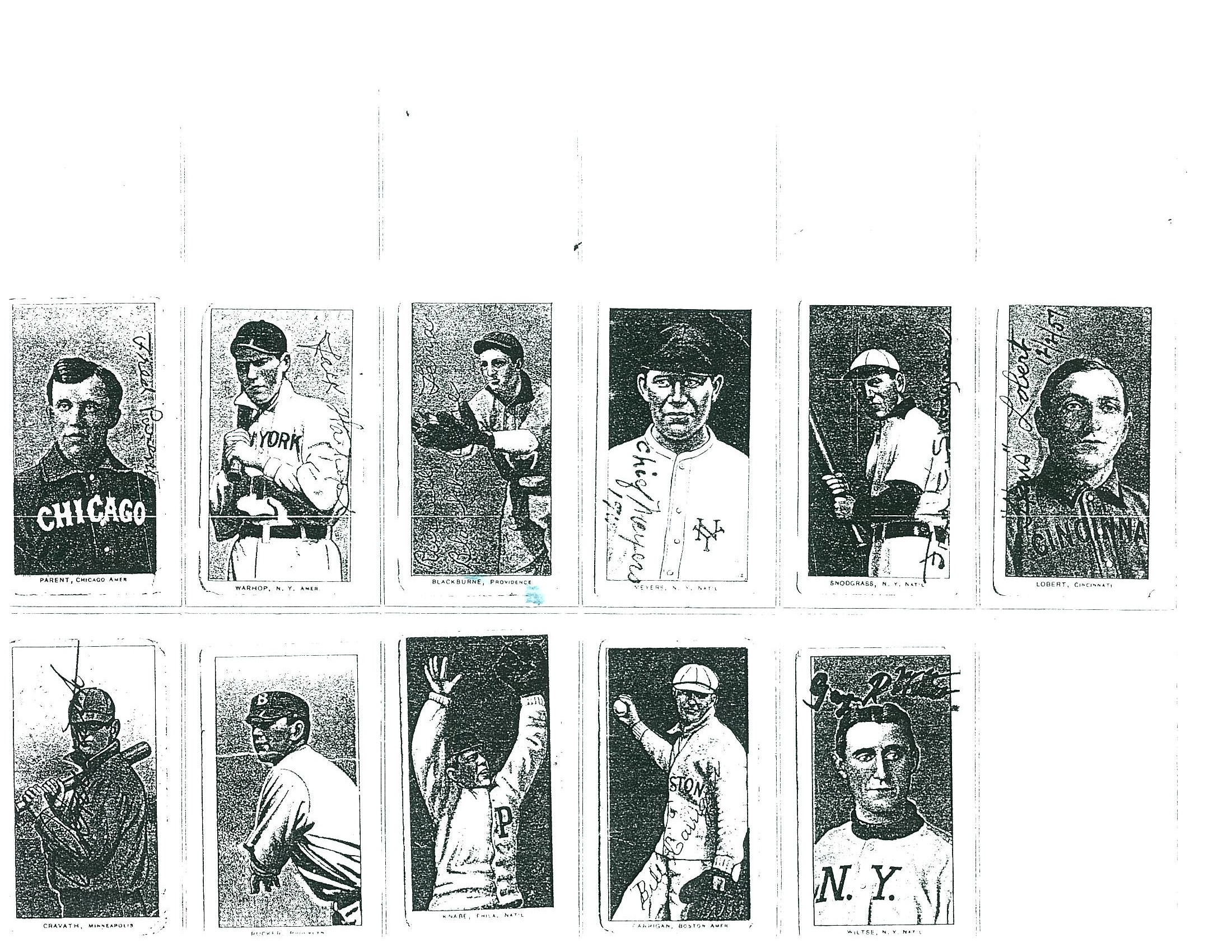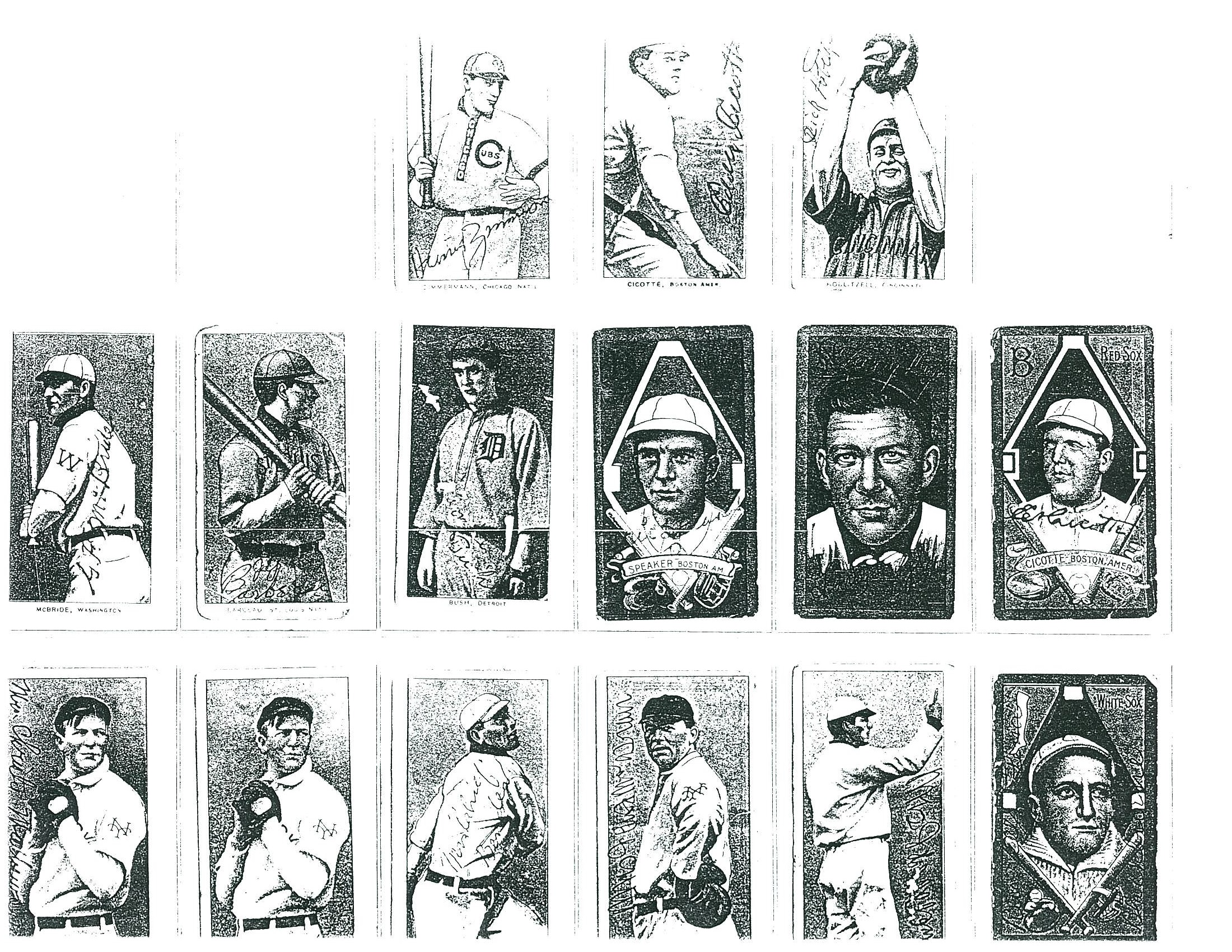 Thanks to some saved auction images, we get a look at what that gorgeous signed T202 Baker looks like in full technicolor below. Morey recalls getting the Baker signed T202 by mail, but that he also got some signatures from Baker in person in the Hall of Fame plaque gallery at Cooperstown. In fact, as you can see in the clips above, Morey was able to take a photograph of Baker standing by his plaque, which he later sent to Baker to sign.
In 2007, Jeff sold me some of the last remaining signed pre-war cards in his collection. Here is what they looked like when I got them from Jeff in the mail.